About holdysoftware
Details

Hits: 2104
History of holdysoftware
Began to write at the end of 2002 when Ing.Ondrej Holdy first founded the company "purely amateur" under the name "holdysoftware - the first Slovak virtual company". In this amateur period, our quest aimed at creating non-commercial software for children at a time when we were dedicated to this programming activity only. And as the work has worked and the ambitions have risen, we have set our primary goal. Be public with the public. Today we have only been smiling memories of this period. In today's company concept, the history of holdysoftware is a nostalgia, because at that time, we were excited by the fact that an even insignificant company of amateurs, which we undoubtedly found our supporters. This is evidenced by a number of positive (but also negative) responses and the number of downloads of our programs (Diár, Kubko, Mathematics for the Smallest, RIS Database Program) Even today, we are delighted that these program drobots (from the time we entered the mysteries Program code) people are downloading and using. You can not find the nets on our site (since they were created for Windows 98 and Windows 2000), TOP has become the Mathematics for the Smallest Program in this regard. But if you are interested in downloading them, you can do so after entering keywords into Google - they are still on offer from different world download servers.
Transforming into a commercial form we have dropped from the philosophy of virtual company and programming for joy on 1.5.2005.
Our present is professionally oriented in the field of information technologies. Our day-to-day work consists in precisely fulfilling the requirements of the month to the month of the most demanding clientele, which puts the main emphasis on reducing the procurement costs of the software environment in which it communicates, works and creates its business values. Programically, we participate in the creation and distribution of software products like OpenSourceMatters, which is constantly improving and competing to a large extent with its commercial equivalents.
Business information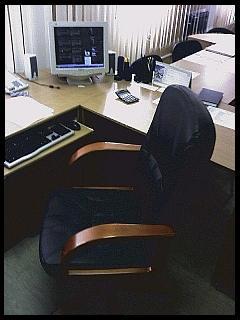 Company Name
Ing.Ondrej Holdy holdysoftware

Postal address
Streďanská 2778
955 03 Topoľčany
Bank:
Tatra banka, a.s. account number: IBAN SK28 1100 0000 0029 2982 7479 BIC (SWIFT) TATRSKBX
Identification data:
IČO: 41777140
DIČ: 1071879072
VAT: SK1071879072
Skype: holdysoftware speak only in Slovak
E-mail: This email address is being protected from spambots. You need JavaScript enabled to view it.